OTOÑO COLLECTIVE
Otoño Collective is a fictional incubator program based in Sevilla, Spain. As one of the upcoming tech cities in Europe, I concepted a live-work establishment appealing to the modern entrepreneur looking out for mentorship and guidance. Seeking support and capital from VC's can be a daunting task, so I wanted to make the process more approachable in its narrative. To convey that, I needed my designs to be visually simple, yet strong in presentation.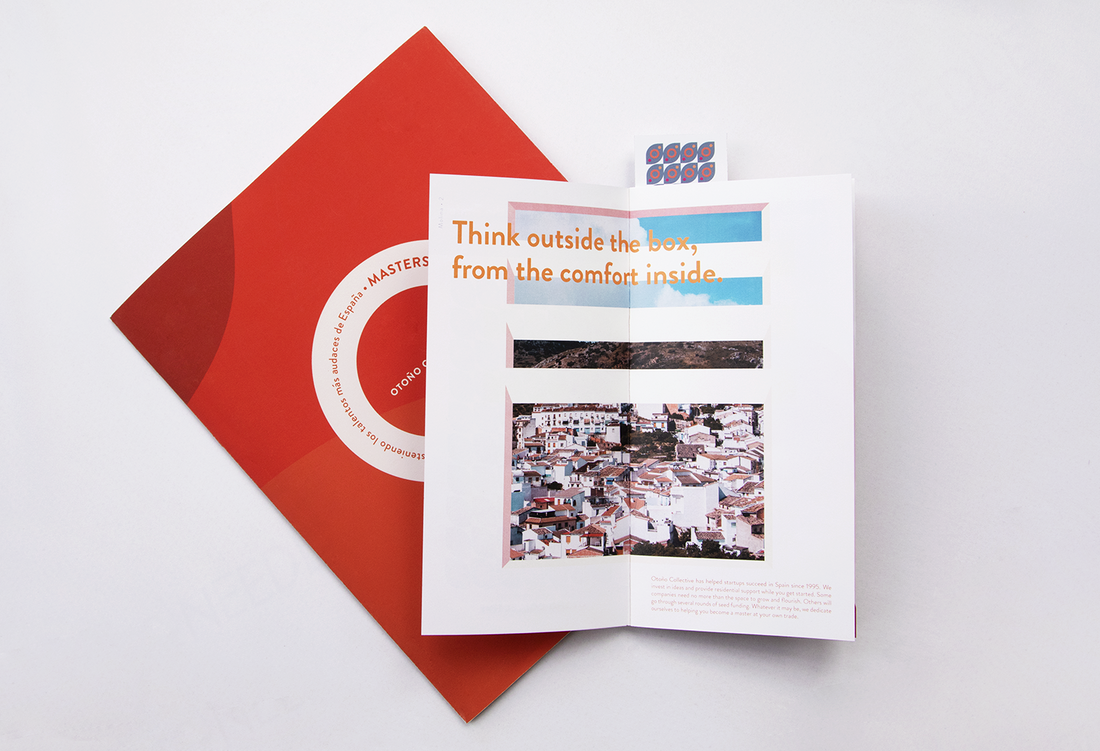 ---
These are the floor-plans for Casa Molina. Both floors are developed to furnish homely amenities, and a comfortable workspace together. It provides the space to house the mentor-in-residence, and 3-4 other guests. It was essential for me to utilise the rooms consciously, as very often to live in the place you work (as much as it is temporarily), all can feel quite confined. To help add comfort to Casa Molina, the addition of open seating arrangements, a top-deck balcony, and a common room were included.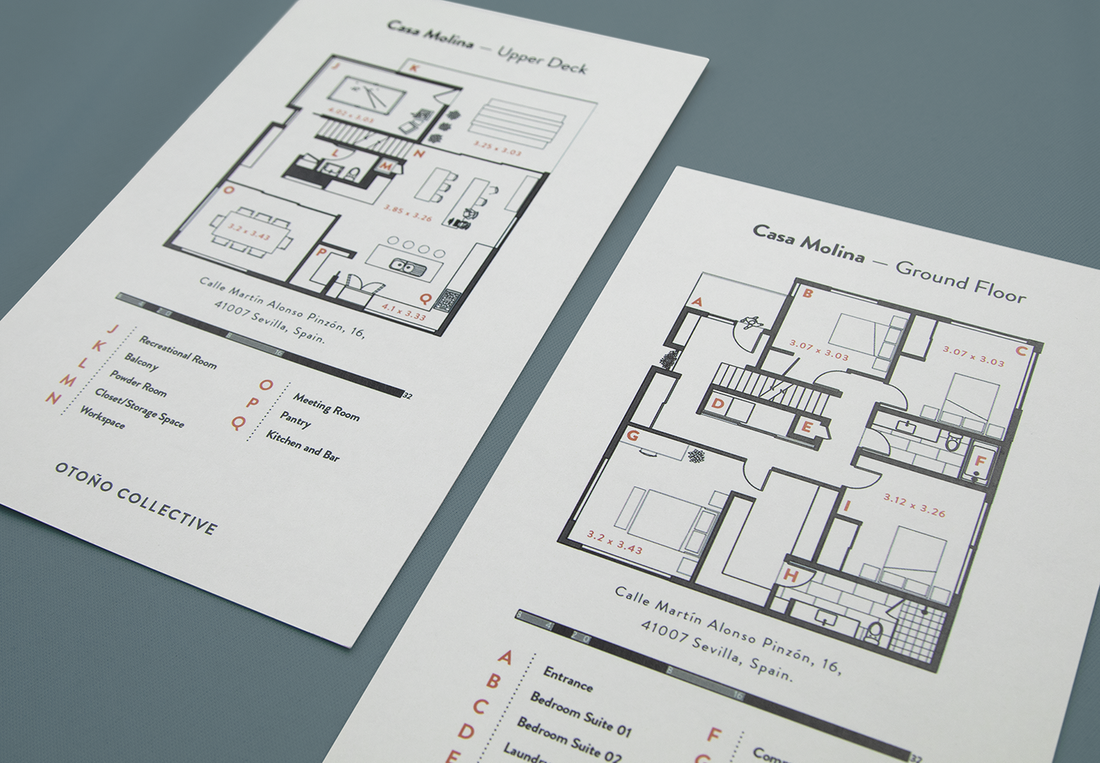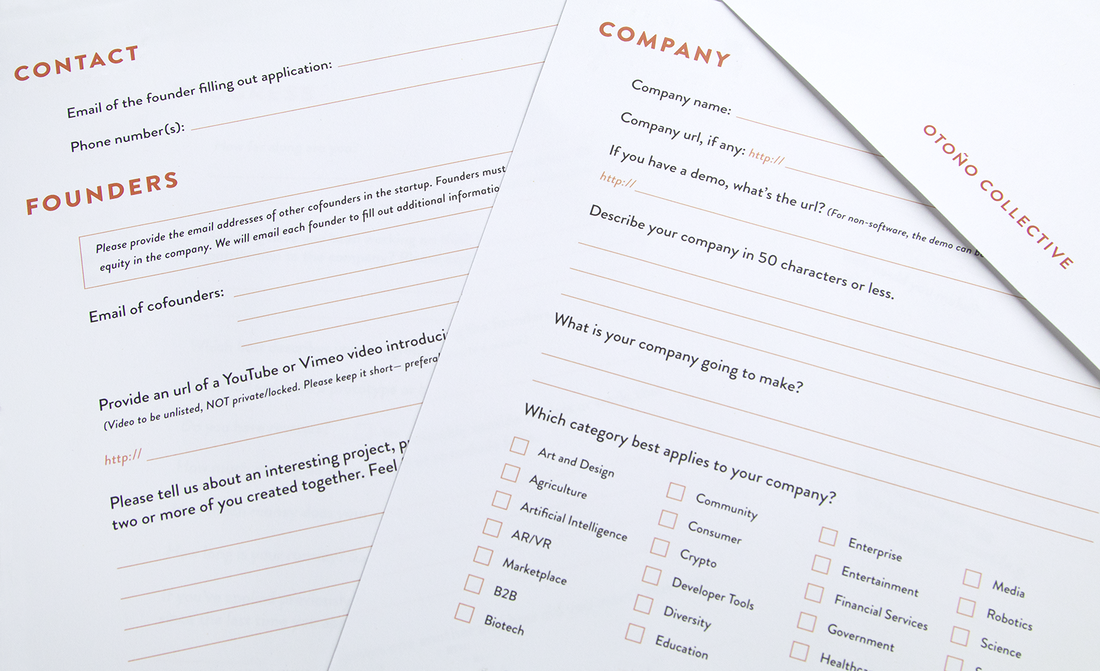 ​As I was researching what the process was like for other incubator programs, I found their forms to be quite complicated and hectic. I wanted to reconstruct it into a more straightforward experience without needing to condense everything into a single page.

Online forms are growing to be a popular choice, and it seems like paper is becoming the new alternative instead. While there is always something charming about filling in a physical copy, to stamp and look for an envelope to fill after can be a hassle. This is why the brochure folio is reversible and turns into a self-enclosing folder for the application forms. Postage is included, with the address filled out in the front-- so that really just leaves sending it out! ​